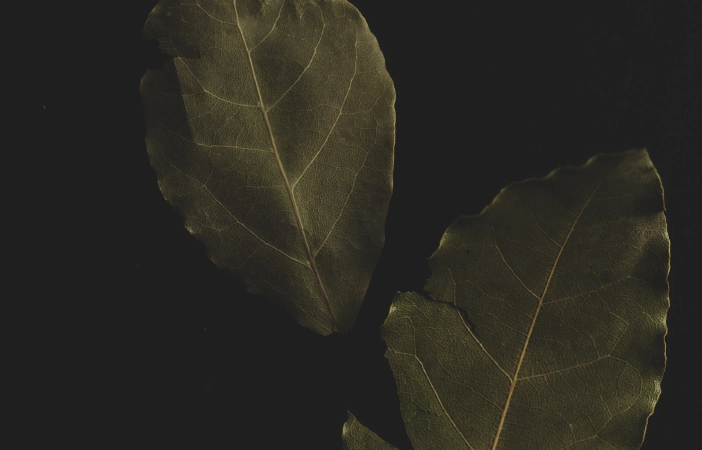 "Bay leaves don't do anything." I hear you say. "They're overhyped."
Well, let me tell you, they do have a flavor, but it's not a flavor you want.
They're overhyped but for the opposite reason. I'll tell you why.
The Actual Flavor of Bay Leaves is Not Umami
A lot of the Google results out there on bay leaves tend to say they impart "flavor" — or something "tea-like" and umami. But they really don't.
Do you know what bay leaves really taste like? They taste as if you've put a dollop of Vick's Vapo Rub in your food.
Note: I know what you're thinking. Don't actually try it.
If you're unfamiliar with what that stuff is (i.e. you have no idea what the hell I'm on about), I'm saying bay leaves have a eucalyptus and menthol flavor. It's very medicinal. Not herbal, but medicinal.
And if you're like me, the only thing I don't mind a medicinal flavor note in is a good Islay scotch, but those are meant to taste like a cross between a campfire and a burning hospital.
Why People Swear by Bay Leaves
People swear by bay leaves because they say the flavor is subtle and it cuts the heaviness of stews and soups.
The problem is, that the flavor is not subtle at all. I'm about to speak entirely subjectively about the flavor, so it's going to sound a bit like poetry, but bear with me.
The flavor of bay leaves is a separate layer of flavor that doesn't combine with the other flavor notes in the dish. It's laid on top, and completely distinct.
When you've cooked a dish using a high-powered multi-cooker like the Instant Pot or Ninja Foodi, you'll really be able to tell. That's because these devices extract the living daylights out of bay leaves.
And that's why I'd caution people away from using bay leaves in them (or even in pressure cookers, for that matter), even if you do like the taste of your dinner to have an overpowering note of "hospital ward."
That flavor that bay leaves impart on a dish, even when mild, is something that you can definitely taste, and if you're unfamiliar with it will find it impossible to describe. Though you won't hear people say it's an amazing flavor.
"But why won't this myth about bay leaves enhancing flavor die?"
Because umami is really hard to obtain without meat, and it's revered as the greatest of all flavors.
Meanwhile, bay leaves don't infuse very well in simmering pots, and they have a rather confusing flavor profile that people easily mistake for umami when it's mild.
That bay leaf flavor certainly does something to a dish, but that something is very questionable. And it's certainly not umami by any definition.
A Better Way to Get an Umami Flavor in a Dish
Take a note out of the Japanese cuisine's book and use dried fermented skipjack tuna flakes, also known as Bonito Flakes or Katsuobushi. I swear by these.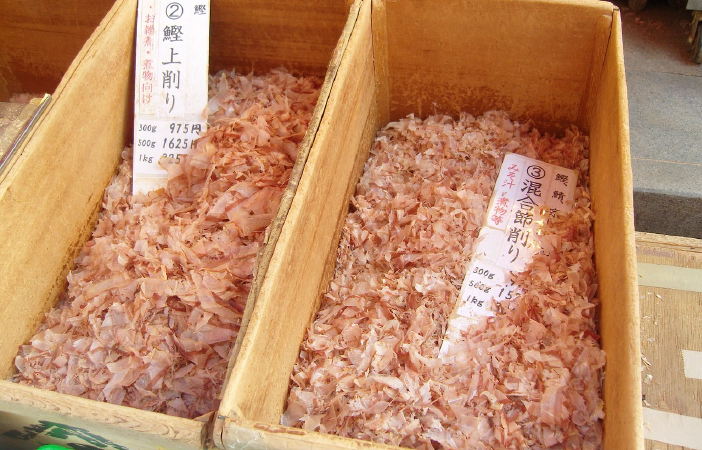 I kid you not, they are my secret weapon to a brilliant umami flavor that enhances literally any dish.
You want to make a really concentrated "tea" with them and strain them, since, like bay leaves, you don't really want to chew on them because of the texture. They're a bit too stringy.
To get the most out of a good 4-finger pinch of katsuobushi, I gently simmer them in shallow water for 5-10 mins until it's a concentrated liquid. Obviously if you're doing this for a stock, it doesn't matter.
What you're left with is half of what they call dashi. Usually that other half is kombu (kelp) which imparts more of the sea-flavor.
And you know what? I don't use the kelp in this flavor-enhancing dashi on purpose. Despite all you might think, there is no fish or sea flavor whatsoever in pure katsuobushi stock.
If you don't believe me that it goes with everything, let me tell you something about the Romans. Yes, that ancient civilization we all know and love, used to use something extremely similar on practically every single they ate. They called it garum.
That's right. This secret sauce of mine isn't something new. Over 2000 years ago people already knew this:
If you ferment fish (they used anchovies usually), and strain the liquid, you're left with something that isn't fishy at all. The closest thing to it in flavor is MSG.
Yep, that stuff we all try to avoid because we've heard bad things about it.
But this stuff isn't MSG by any stretch. It's all natural, so you're getting all the supposed health benefits of fermented foods in one natural flavor-enhancing alternative to that artificial flavor enhancing chemical.
So, forget about bay leaves, and try this out. Caesar will thank you.
P.S. There's also a modern version of garum called Colatura di Alici that's worth trying. Excellent with pasta by itself. That's how good it is. Quite pricey though.